Pleiades/Orion Offset
on Sep 14
Beautiful view of the constellations Tuesday [Sep 14] morning from El Paso at 03:00 hrs. I got my binoculars and about 03:45 hrs Pleiades was Azi 85° and Alt 90°. It was dome high and about 5° east of the dome.
Per Skymap, Pleiades should be Azi 95° and Alt 55°! This places Pleiades HIGH by 35°, and SOUTH by 10°.
Orion was laying across the southwest quadrant with the belt vertical to horizon at about Azi120-130°, with the center star about Alt 40°.
Per Skymap, Orion should be lying with the belt centered at Azi 105°. The center star of the Belt should also be at Alt 20°! This places Orion HIGH by 20°, and SOUTH by 15°.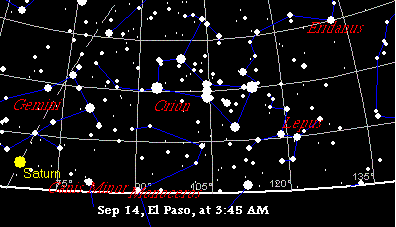 El Paso is where the Earth wobble puts the Sun South, as the weatherunderground maps show, and this fits.