Whirlpools
---
In February, 2000, ZetaTalk predicted that During 2000 whirlpools in the ocean would shock those who had never seen such a thing.
We also predict that there will begin to be reports of whirlpools in the oceans that will startle those who have never seen such a thing in the oceans.

ZetaTalk: During 2000, written Jan 12, 2000
In May, 2001, a report of just such a shocking and unexplained whirlpoos off San Diego hit the news. On Dec 3, 2007 a whirlpool off the coast of Taiwan took an entire ship down, suddenly. The first such reported incident. On July 2, 2009 a whirlpool developed off shore from La Jolla, CA. In September 2, 2010 a giant whirlpool developed offshore from Okinawa.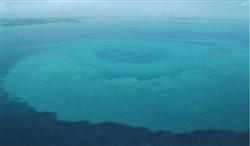 Weird Whirlpool Just Off San Diego Shoreline
May 9, 2001

It can best be described as a giant whirlpool caught on videotape off Black's Beach. A man flying in a biplane shot the footage with his home video camera and it is extraordinary to say the least. Oceanographers say they've never seen anything like it. But at least one expert says an unidentified underwater object could have caused the weird whirlpool. ... Saturday, February 3, 2001 - 1100 feet above Black's Beach. Mike Runion is a passenger in an open-air biplane on a sightseeing tour when he sees something he's never seen before. The pilot circles around for another look and there it is: a huge, spinning whirlpool.
 

Whirlpool May Have Sucked Down Freighter
Dec 3, 2007

A freighter may have sunk in a whirlpool last week, dragging down as many as 27 crew members within five minutes after the ship was struck by a giant wave off Taiwan. The eddy between currents about 35 nautical miles east of Taiwan's northern tip is suspected of sinking the ship, which was carrying iron ore and an Indonesian crew of 28. One crew member was found alive, clinging to his life vest, a day after the freighter went down. "A whirlpool effect is possible", said Taiwan Coast Guard spokesman Hsieh Ching-ching after hearing the survivor's account.
Weird Rip Currents Spook La Jolla Divers
July 2, 2009
http://www.nbcsandiego.com/sports/more/Weird-Rip-Currents-Spook-La-Jolla-Divers.html

A strange current pulled divers off the La Jolla shore into a tornado-like swirl. Now, lifeguards are warning scuba divers about the dangerous currents in the waters off La Jolla Shores. Several groups of divers reported the unexplained undertow around 7:30 a.m., according to officials. The divers said the underwater currents were pushing down and to the south about 30 feet underwater. Even experienced divers said they had to fight to get to the surface and that it was unlike anything they had ever experienced. Lifeguards and experts at the Scripps Institution of Oceanography were unable to explain the unusual current.